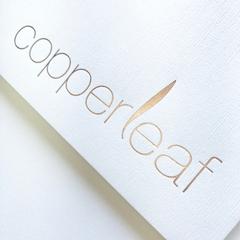 You may have noticed that Copperleaf Management has been going through a rebranding process! Over the next several months, this visual design and creative marketing project will continue to be developed and implemented throughout the corporate company and within each of our eight Assisted Living and Memory Care homes.
This rebranding project evaluates the growing experience and quality care, as well as the humble pride that Copperleaf has worked to establish the past 25 years. Without abandoning our principle traditions and philosophies, years of quality service, and the successful reputation associated with the Copperleaf Management Group name, we are excited to announce our acknowledgement of our commitment to our new brand identity!
This campaign will focus on establishing fresh, new company aesthetics, while also emphasizing the fundamental components of our corporate history. The new appearance will facilitate a confident and gradual companywide transition towards a cleaner, brighter look. These aesthetics will align with the ethical values and standards that care Copperleaf has established and adheres to today and everyday.
In summary, the intention of the Copperleaf rebranding project is to create a stronger culture, and a more modern, unique statement that our employee base can logistically stand behind. It is our hope that the unwavering commitment and dedication of our Copperleaf Care teams will be adopted, and before long, become a belief system that supports a new normal by our residents, their friends, and their families.
---
Copperleaf Management has a new look, but will continue to offer the same quality of care!