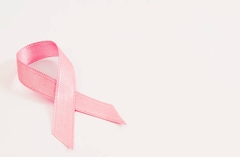 October is National Breast Cancer Awareness month. In an effort to support prevention and aid in the search for the cure, Copperleaf Management Group encourages everyone to get involved and informed this month.
The attached link will take you to the National Breast Cancer Foundation, which was founded in 1991 by breast cancer survivor Janelle Hail. The NBCF's mission is to offer support to women by providing help and inspiring hope to those affected by breast cancer through early detection, education, and support services. Please visit this link to learn the facts and gain awareness about breast cancer. http://www.nationalbreastcancer.org/what-is-breast-cancer
Copperleaf Management would like to recognize the survivors, those currently fighting, and those who lost their battle to this awful disease. If you know or have known, or if you have fought or are currently fighting the battle against Breast Cancer, please know there is hope. And where there is hope, there will be a cure.
Please join Copperleaf Management in showing your support by commenting your hope story below. Bring hope to your loved ones by also tagging them in this comment and hastaging #copperleafsupportsthecure