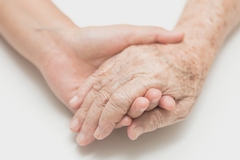 Holistic Approaches Provided at Copperleaf
Are you prepared to take charge of your health? Obtaining true happiness and maintaining good health can be achieved with the right mix of modern medicine and holistic care.
The idea of a holistic philosophy to controlling one's health originated in the 4th century from Hippocrates, the father of medicine. Just as Hippocrates philosophically believed in the power that nature can have on your health, so does our team at Copperleaf Senior Living!
We at Copperleaf are proud to mention some of the latest updates to our holistic program:
Relaxation/Meditation –Coming Soon! Each of our facilities will feature the amazon echo, which will provide soothing sound waves to help restore balance to the mind.
Aromatherapy/Massage-Each of our Copperleaf communities will hold a healthy variety of scented lotions that will be available upon request. The aroma of a scented lotion or essential oil combined with the massaging sensation to the skin can help ease tension physically and mentally.
Nutritional healing- We at Copperleaf strongly believe in the benefits that fresh fruits and vegetables have on our overall health and wellbeing. Everyone living in our Copperleaf communities has a customized diet, one that is designed to minimize nutritional deficiencies and maximize energy throughout the day.
These are just a few of the highlighted therapeutic opportunities that have been added to our ever-growing holistic philosophy.
We are committed to a holistic approach in serving our welcomed community members.
Are there any holistic therapies that you would like to see in our program? If so please comment below.