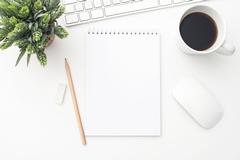 Welcome to the first work week in October. This month marks the changing of seasons. In this blog, Copperleaf Management invites all our employees to turn a new copper leaf and challenge themselves to achieve a growth mindset in their working environment.
Everyone knows it takes a positive attitude to have success in any line of work, but is that enough? Learning, applying, and maintaining the right work mentality takes experience over time and active efforts. Quite often, this involves consistency of critical thinking and problem solving. A confident employee will strive to exude these qualities and many more.
If you feel you are on the fast track to becoming a confident copperleaf employee that provides quality care, great job! Here is a list of reminders for you. If not, that is still great! Here is your bout of Monday motivation- the perfect opportunity to initiate self-growth and improve your working environment.
Below are 11 general work mentalities to help you maximize your confidence in providing the quality care Copperleaf abides by.
In your words and actions, behave as if you are stil being interviewed.

See your director as a person to help, who also helps you in return.

Make it a habit to go the extra mile- early and often.

Spot the high performers and mimic them- share in their ways.

Think several moves ahead about how to make things more efficient.

Find a way to stand out that also sets positive examples for others.

Create your own projects or goals and get creative with them.

Find people who share in your passion and will aid in your cause.

Never forget why you were hired- your purpose is important.

Build relationships based on performance, not on conversation.

Smile often- a positive attitude is contagious.
---
As the weather cools, we encourage anyone reading this blog to grab a blanket, a warm cup of coffee, a notepad, and find a comfortable, cozy spot to cuddle up and compile a list of achievable goals that adhere to improved work mentalities. Try your best to achieve these goals during the month of October!